Tyre Express is a one-stop shop for the world's leading brands of tyres and batteries for all passenger cars, 4x4s, sports utility vehicles and commercial vehicles. The highest quality original brands – tyres from Dunlop, Falken, Alliance, CAMSO, Triangle, Sayan, Nexen & Sunfull.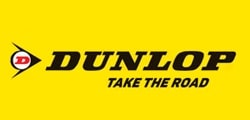 Dunlop Tyres are designed to meet the stringent performance and safety standards of the world's most demanding international certification bodies. Dunlop Tyres offers top-quality tyres throughout the country for a full spectrum of motoring applications.
Dunlop is one of the most iconic and recognisable tyre brands in the world, with an unbroken history going back over 120 years. Dunlop has a proud history of developing quality products, setting new motorsport milestones, and pioneering ground breaking innovations in vehicle safety and performance. Tyre Express is the Authorised Distributor for Dunlop Tyres in Uganda and imports Dunlop tyres from their Japan, Thailand and South African manufacturing plants.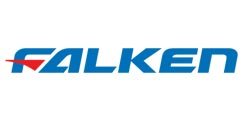 FALKEN TIRE, a Sumitomo Rubber Industries brand, was launched in its native country of Japan in 1983 At its inception, Falken was created as the flagship high performance radial brand under Ohtsu Tire and Rubber. Now, more than three and a half decades later, Falken has become a well-known, stand-alone brand focusing on UHP (Ultra High Performance) products and truck tyres. Tyre Express has been authorised Distributor for Falken Tyres for Uganda since 2015.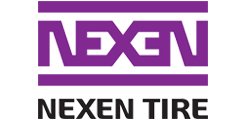 Originally established in 1942 as Heung-A Tire, Nexen Tire has over 60 years of tradition as a respected leader in the tire industry. Acknowledged as Korea's first tire company, they first began car tire production in 1956. Nexen Tire has sprung as a true global business that has about 205 dealers in approx 130 countries in the world. The company's name is reflected in the company slogan, 'Next Century Tire.'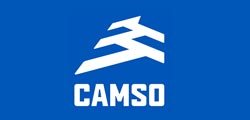 CAMSO is the world's leading specialist in the design, manufacture and distribution of off-road tyres, wheels and rubber tracks serving the material handling, construction and agriculture industries. CAMSO was formerly known as Camoplast Solideal.
Alliance Tire Group ("ATG") is a leading name in the global Off-Highway Tires business. It owns three world-renowned brands - Alliance, Galaxy and Primex. Well known names in the OHT segment in many parts of the world, these brands were brought together under the ATG banner, in a phased manner, from 2007. Alliance was the first brand to be absorbed and ATG, as a Group came into existence in early 2007, followed by Galaxy and Primex in the year 2009. The Group has presence in over 120 countries across 6 continents. As of 1st July 2016, ATG became a 100% subsidiary of The Yokohama Rubber Company (YRC), Japan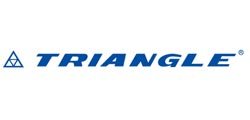 Triangle ranks among the top 3 tyre manufacturers in China, its range of products covers commercial tires, passenger tires, bias OTR tires, radial OTR tires and jumbo OTR tires, etc. Up to now, its annual production capacity has reached 22 million units.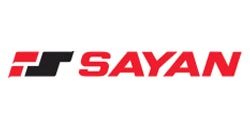 Qingdao Sayan Tyre Co., Ltd is located in Qingdao, Shandong Province. Sayan brand of tires has passed all the necessary qualifications such as DOT, ECE, GCC, CCC and ISO9000. As a growing enterprise, Sayan looks to address the tyre requirements through its quality, size range and strong customer support. With good backing from our factory management, Sayan promises to deliver quality tyres with the help of innovative technology, marketing and customer service that can help you to establish Sayan Brand as a leading tyre in your country.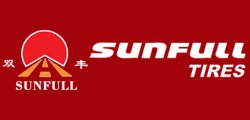 SUNFULL Tires, enjoying high popularity in the domestic and international market, is one of the major brands developed by Shandong Hengfeng Rubber & Plastic Co., Ltd., one of the leading tire manufacturers in China established in 1995 and covers an area of about 1.6 square kilometers, with the total assets of over RMB 5 billion and more than 6000 employees. The company owns four plants in Dongying city, Shandong province, China, one TBR factory with annual production capacity of 4 million tires, one PCR factory with annual production capacity of 14 million tires, one tire manufacturing equipment factory and one power plant.